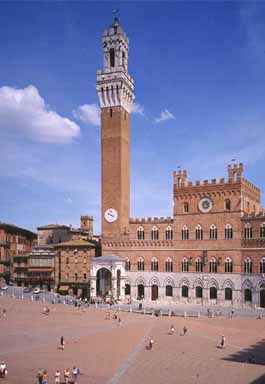 San Gemini Preservation Studies 2019
Intersession Field Trip – Preservation Tour: Siena, Florence and Rome (1 Unit)
Intersession (June 23 thru July 2) 10 days
Course # FT-1 Syllabus
Instructor: Cornelia Danielson
e-mail: mcardillo@iirpsemail.org
A ten-day trip visiting Siena, Florence and Rome, the field trip includes guided visits to places of cultural interest, reviews of the urban structure and historical development of each town, and specialized visits to places of interest to restorers, such as research laboratories for restoration and active sites of restoration. Students will also have time do visits on their own. The unique aspect of this trip is the access to restoration centers and restoration sites that would be difficult or impossible to visit independently.
The trip is an intensive schedule of visits and tours that can include a lot of walking and standing. Transportation is for the most part on public transport, including buses and trains, in order to keep costs down.
The program fee includes academic costs for the equivalent of 1 unit, transportation, hotels and breakfast, and museum tickets when part of organized academic tours.  This trip is optional and not part of regular programs. It is open to students participating in Sessions I and II and students must enroll and pay for this program separately.
Siena 2 nights
Florence 3 nights
Rome 4 nights
A suggested reading list is provided on acceptance to the program.
Click here to view the syllabus.
Learn more about past field trips
Units are comparable to credits. Please click here to read about obtaining credit for SGPS programs.